Timeless elegance.
Expert tailoring.
Colour. Sophistication. Verve.
Character.
Quality without compromise. Excellence.
Inspirations. Fascinating. Snapshots. Memorable.
The signature piece is a suit in fine Irish linen. White. Immaculate. Contrasting stitching. A jacket that adheres to the rules of the Attolini school. The heritage of expertise. A waistcoat with shawl collar, pocket handkerchief and tie with delicate micro-patterns, in shades of beige and brown. Trousers featuring unique sartorial micro-workmanship. It's not hard to imagine the patient work of the Cesare Attolini tailors, the slow manipulation of this noble fabric. It's not hard to imagine a jump backwards in time: the 1950s, in the distance the intense blue of the calm sea, a walk among the sunny lanes of the Immortal Island, the delicate scent of trailing wisteria.
Then there are the eye-catching casual jackets, unstructured it goes without saying, in line with the golden rules that have been engrained generation after generation. Checked patterns in bright, yet subtly refined hues.
Not to mention a true exclusive: a navy blue suit with a totally unstructured jacket, in West Indian Sea Island Cotton. A light, airy poplin. Cool yet at the same time thick enough to be put through a truly sartorial process.

The verve of summer is expressed to the full in a range of knitwear with a cheerful, refined personality. Ultra-thin blends of cotton and silk that feel airily light to touch and to wear.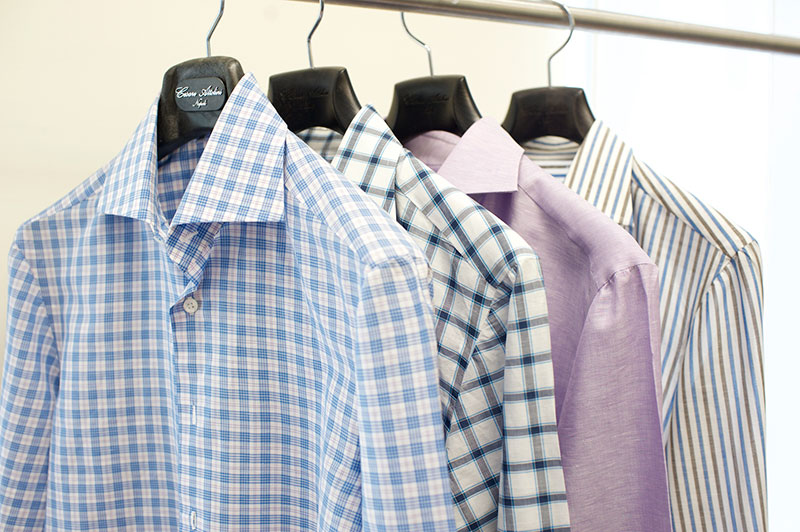 Freedom. Impeccable style.
The same goes for shirts with a sporty personality, and for scarves. The latter have now become iconic pieces chez Cesare Attolini due to their exclusive, distinctive and much-loved micro-patterns, designed personally by Massimiliano and Giuseppe, and the fine-quality, beautifully soft fabrics used.
Also lightweight and in different shades are the five pocket jeans. As always, they feature authentic, totally sartorial workmanship. The best Japanese selvedge denims are embellished with the ever-present stitching that is the cause of such hard work and pain to the hands of Cesare Attolini's tailors.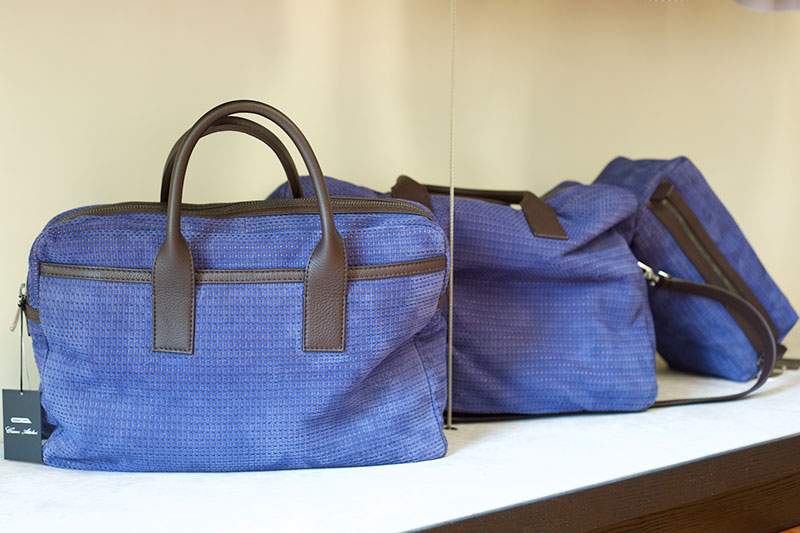 An absolute novelty makes its debut: a range of travel bags in antelope. Clouds. Soft. Completely handmade, more than 25 hours of work goes into each bag. Gems. True, rare gems, made unique by a weave christened "Napoli", which creates a motif of colourful linear geometrics, made possible by the very delicate artisan micro-craftsmanship used to weave the coloured cotton threads into the fabric.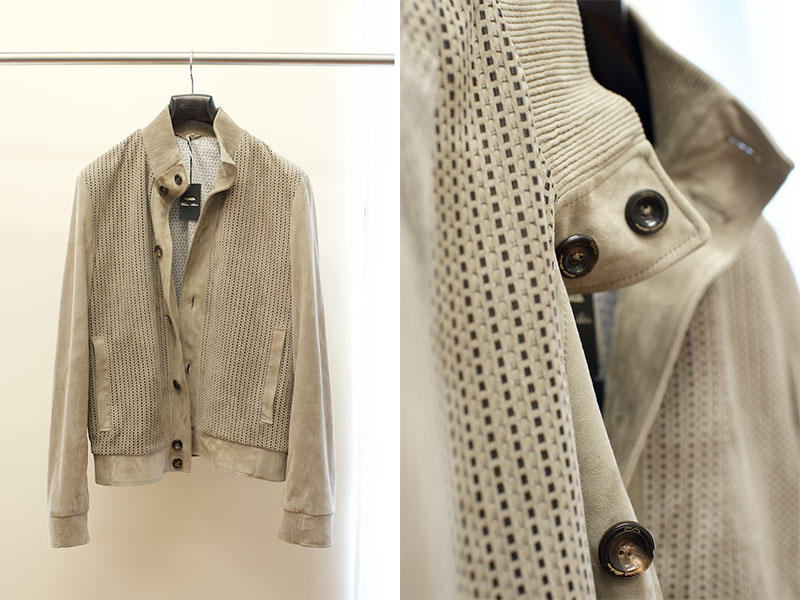 The Napoli weave is absolutely exclusive to the house of Cesare Attolini, and is also used to adorn the range of suede jackets. These boast super-soft quality, giving them a unique distinctiveness and a particularly hand-crafted character that is the result of more than 20 hours of pure manual workmanship.