Part of the photographic shoot for the style story for Autumn-Winter 2016|17 was staged in and around one of the most luxurious Relais&Chateaux in Italy, the Relais San Maurizio at Santo Stefano Belbo.
Nestling amidst the vineyards in Piedmont, an area famous for white truffles, this ancient monastery recently found a new vocation as the Relais San Maurizio, a place dedicated to the wellness of body and soul.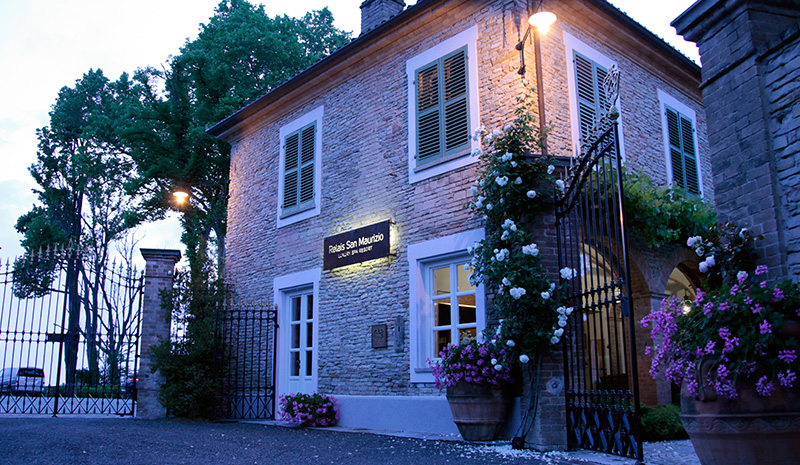 The Langhe area is famous for both white truffles and Barolo wine and was recently nominated a world heritage site by UNESCO. Here, midway between the Alps and the sea, a group of Cistercian monks decided to build the monastery in 1619 that has now reopened its doors as a truly unique Luxury Relais Spa. The house sits on top of a hill caressed by sea breezes, surrounded by rows of Muscat grape vines, a custodian of the secret of good living: taking care of the body with exclusive thalassotherapy in the ancient salt cave, and a love of traditional food with a modern take. The extensive yet sympathetic restoration of the house has given us the ideal setting for an experience that takes in the past and the present. Here, the passing of time has had no impact on the meaningful origins of the house.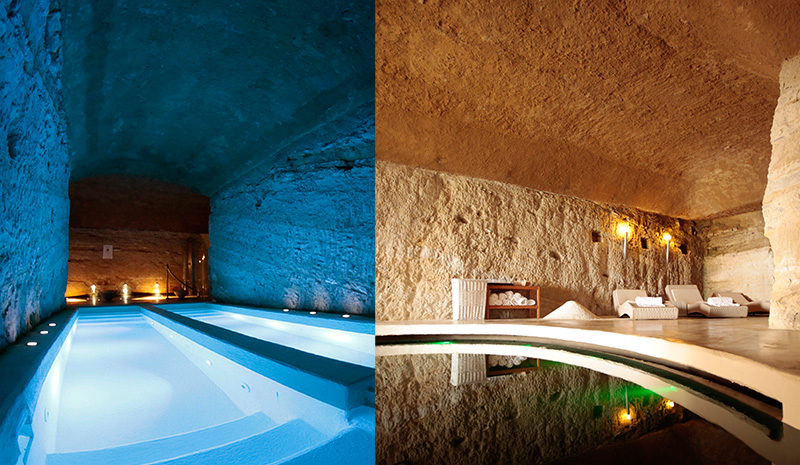 Each suite offers a different view across the Langhe hills. The endless panorama provides the ideal backdrop for guests to relax as they soak in the peace and tranquillity that reigns across the valley.
The SPA offers thalassotherapy in the ancient salt cave hewn into the rock. The wellness services carefully and expertly combine the latest developments in medicine with products made from water and salt, and active herbal ingredients.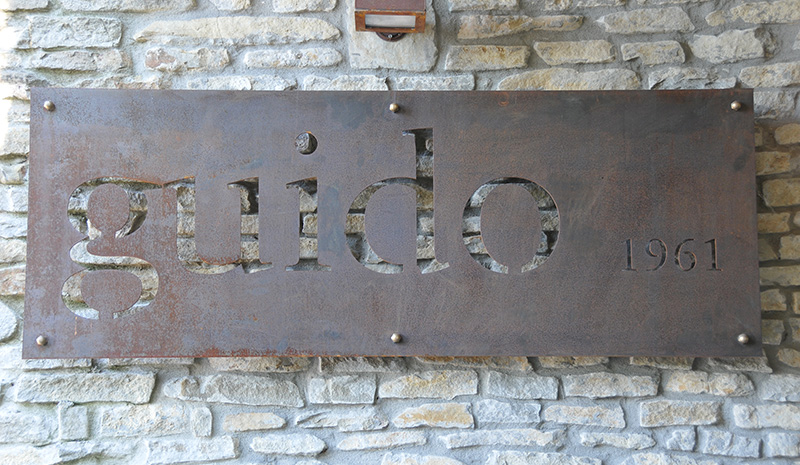 With its vaulted ceilings and prestigious wine cellars, the Guido da Costigliole restaurant has been the unsurpassed benchmark for haute cuisine in the region for fifty years.
It all started in the fifties when Guido and Lidia Alciati came up with the idea of running their restaurant using healthy raw materials sourced directly from local farmers, long before the phenomenon of slow food came about.
The tradition continues today in this extremely chic, award-winning restaurant, now run by Guido and Lidia's son, Andrea Alciati, a great lover of contemporary art and a collector of fine Italian and foreign wines. He has been joined in the kitchen by Chef Luca Zecchin, whose skill and creative verve continue to perpetuate the great dishes originally created by Lidia.